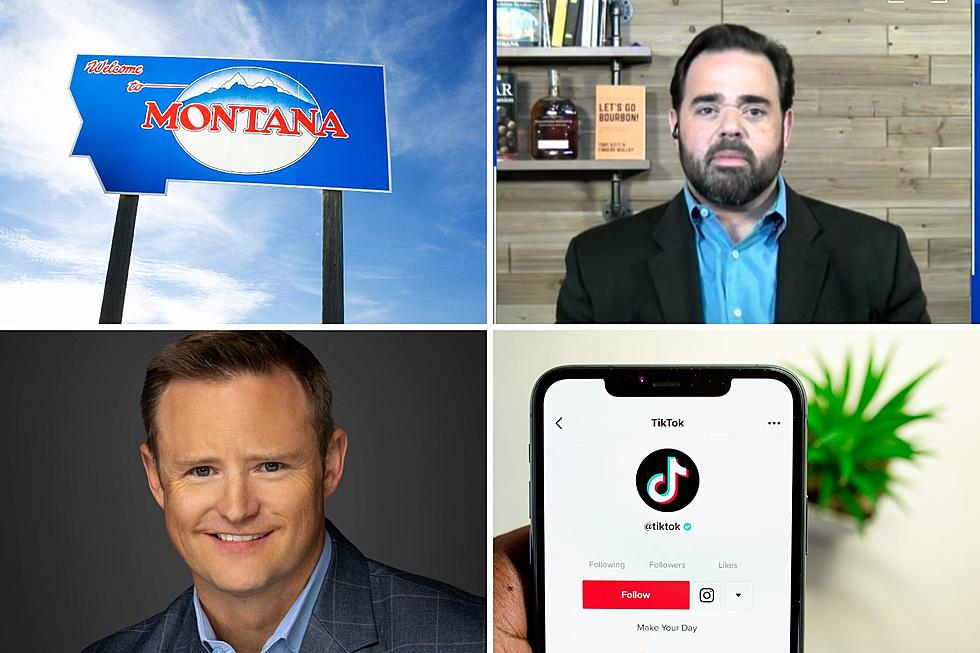 From Montana to Indiana: Talking TikTok, China & More
Credit Canva/ Tony Katz photo Credit NewsNation YouTube video screenshot.
I got a great message from Tony Katz, a great radio host out in Indiana. He wanted to hear our take on Montana now being the first state in the nation to stick it to the Communist Chinese and ban TikTok. I thought it'd be great for us to hear Tony's take back here in Montana as well.
Here was the challenge: we are both LIVE on the radio at the same time for portions of the show. So why not talk to each on BOTH programs in BOTH states?
It was great to catch up with Tony Katz earlier Thursday morning talking about the ban on TikTok now signed into law by Montana Governor Greg Gianforte (R-MT). We also tied that in with the China spy balloon that was hovering over Montana, and how Montana has also now banned Chinese ownership of land here in Montana.
You've likely already heard my take. So what did Tony Katz have to say:
Tony Katz: We're talking about a legitimate threat. The whole land conversation, whether you're talking about Grand Forks, North Dakota that voted no on a massive Chinese land buy, whether you're talking about I think it's it's called Big Forks (Big Rapids), which is in Michigan, where that board there- that board of supervisors- even though two Democrats voted against it, there's been enough Democrats to vote for it to allow the Chinese to move forward with a battery plant operation, which now is in question and rightfully so. There are things that we need to do to ensure safety and security. I think where people get this confused, is that they take a look at the Constitution, they take a look at our way of life, they take a look at their concept of capitalism and say- we can't do that to them without the recognition that we are not the Communist Chinese. They're the Communist Chinese. The American citizen can do what the American citizen chooses under the protection of the Constitution, but the Chinese Communists can't. And we don't have to treat both things equally. The Constitution is not a suicide pact.
Listen to the full audio of our chat with Tony Katz around 825 a.m. Mountain time in the below podcast audio. We also got a phone call from bill sponsor MT Senator Shelly Vance (R-Belgrade) in the 9 a.m. hour:
Screenshot photo above came from this video of Tony Katz on News Nation:
LOOK: See the iconic cars that debuted the year you were born