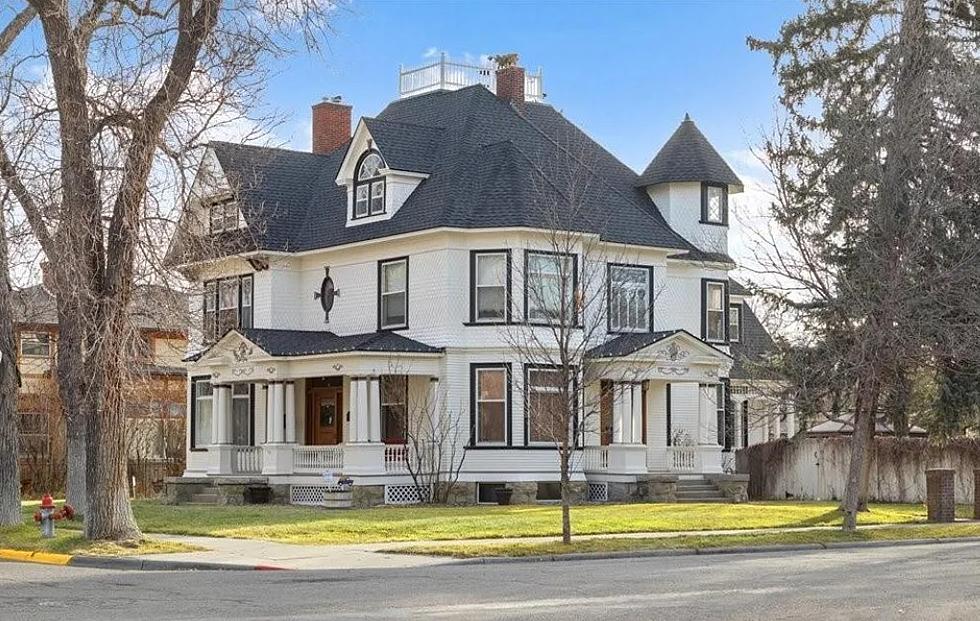 Historic Billings Mansion Might Be The Best Bargain In Montana Real Estate
Billings mansion - Dana Wagenhals with Real Estate Hub Lllp
If you've ever wanted to own a home on the National Register of Historic Places, this 7,000+ square foot Billings, Montana mansion might be the best deal in the entire state. Although this lovely home is still out of most people's price range, it really is a Montana "bargain" at $169 per square foot.
It's hard to tell what's happening these days with Montana real estate. Cooling off? Steady pricing? It all depends on what town you're in and what you've got to offer a buyer, naturally. That's why this particular historic home caught my eye. It's gorgeous, in a desirable city, and (mathematically) really is a good deal.
NOTE: As of this writing, the subject property is presented by Dana Wagenhals with Real Estate Hub Lllp in Billings, Montana. Details were gathered from the Realtor.com listing. I have zero association with this property or the listing agent, to be clear. I stumbled upon the listing when searching for historic property (100+ years old) for sale.
PRICE: $1,200,000
5 bedrooms
4.5 bathrooms
HOME SIZE: 7,089 square feet
LOT SIZE: 0.32 acre lot
ADDRESS: 142 Clark Ave, Billings, MT 59101
PROPERTY TYPE: Single Family
Price per square foot: $169
GARAGE: 4 cars
YEAR BUILT: 1898
The listing on Realtor.com does not go into detail, but one of the pictures shows the biggest bathroom I think I've ever seen, complete with in-wall fireplace and a big TV? Am I seeing this right? Another interesting point is that the basement of this old home appears to be fully finished and modern. And is that a built in vault? How cool is that?
According to the official listing on Realtor.com: "The home was built in 1898, and remodeled in 2001. The 3-story Victorian offers just over 7, 000 sq ft of living space that seamlessly combines many of its original 19th century features, with 21st century amenities. Oak, maple, and fir flooring, etched glass windows, finely carved staircases and molding, along with 8' pocket doors that open into the living room, dining room and parlor/office."
Patrick Mahomes Kansas City Home
More From KMMS-KPRK 1450 AM