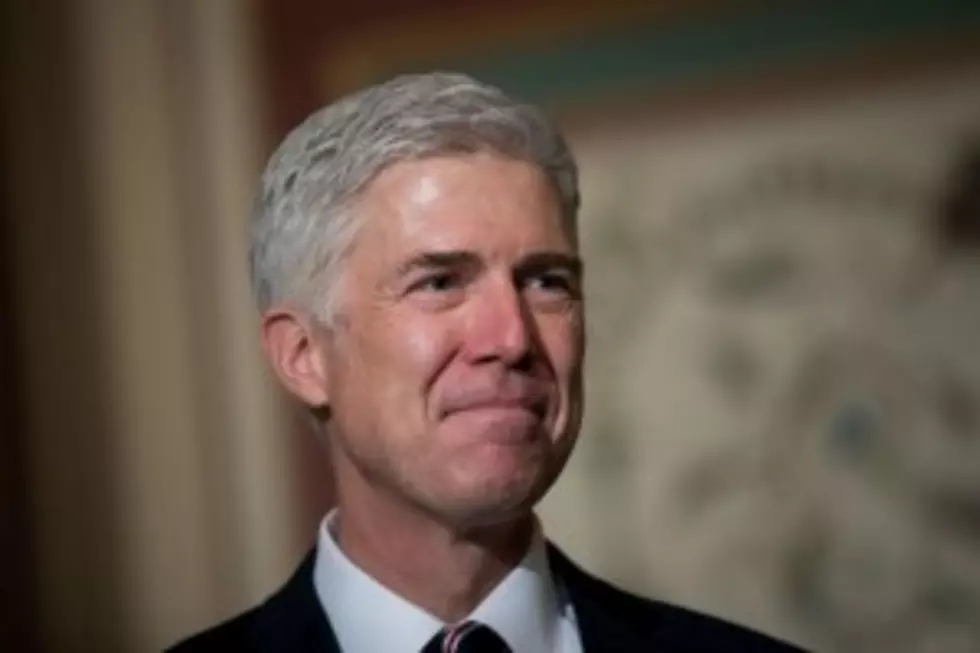 Gorsuch Law Clerks In Montana To Lobby For Senator Jon Tester's Vote
Neil Gorsuch
Family friends and former law clerks of Supreme Court nominee Neil Gorsuch are in Montana lobbying Senator Jon Tester, asking for his vote in upcoming confirmation hearings.
Allison Turbiville is in Billings fielding calls from reporters around the state, affirming support for Judge Gorsuch in the upcoming hearings in Washington.
"Judge Gorsuch is extremely intelligent and hardworking," Turbiville said. "He tries hard in every case to apply the Constitution, or the law that Congress has put on the books, or a regulation that has been put on the books for the specific facts that have been put before him. He cares very deeply about each case because there are individual litigants with their interests at stake, and he wants to get the right answer by applying the law in each case."
Turbiville said Judge Gorsuch has hired clerks across the political spectrum.
"The judge is not a partisan person," said Turbiville. "One of the most interesting things about the judge is that he actually feeds law clerks to several justices on the Supreme Court. Some of his clerks have gone on to work for Justice Kagan, Justice Sotomayor, to the late Justice Scalia, Justice Thomas and Justice Alito. He's sent law clerks to all these justices because they really respect his reasoning, his thoughtfulness and his opinions."
Judiciary hearings get underway on Monday, March 21 in Washington, D.C.
More From KMMS-KPRK 1450 AM