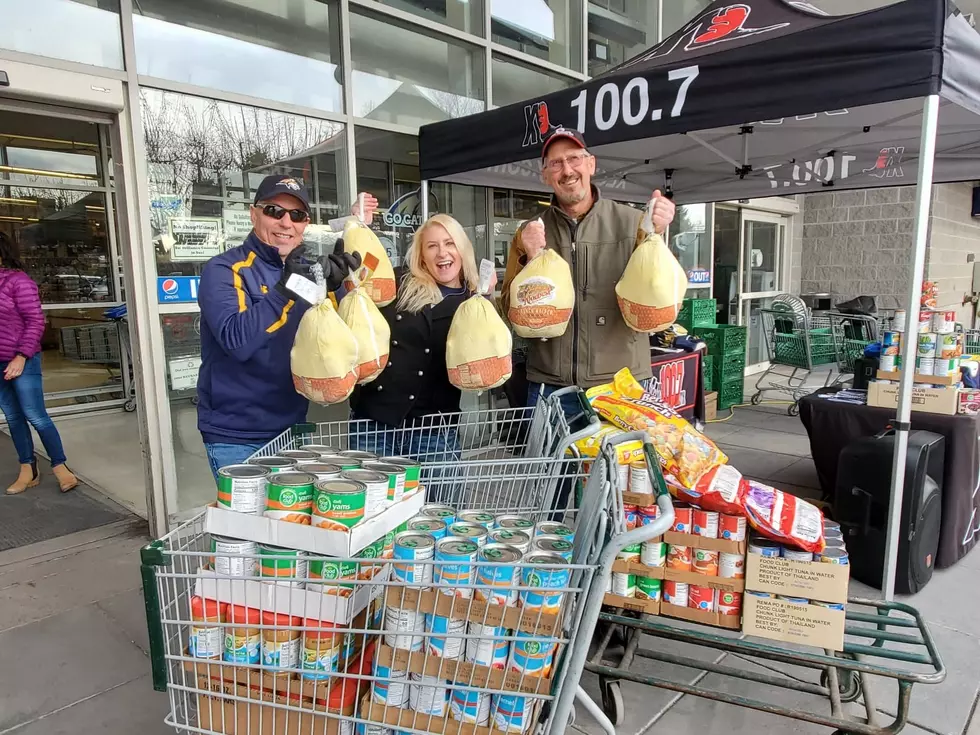 Fun Through the Years With 'Can the Griz' [Pics]
Photo: Ally H. on XL Country
Today is our Annual XL Country Can the Griz Food Drive. As with just about everything this year, our food drive will look a little different. For one, Dave & Ally won't be broadcasting in-person at Town & Country Foods, but they'll still be on the air on XL Country from 6a - 6p.  We're asking you to do 1 of 2 things today:
Stop by Town & Country Foods on 19th Ave in Bozeman & Drop Off Food
or
Donate Money to the Gallatin Valley Food Bank Online (see below).
Since we're not going to be able to see you in person this year, we thought we would show you some of the fun we've had over the years with the XL Country Can the Griz Food Drive. It's still going to be fun this year because beating the Griz while helping feed our community is a Win Win! Thanks for your help!
Fun Through the Years With 'Can the Griz'
Here's how the XL Nation can help us Can the Griz After Our Food Drive
Donations directly to the Gallatin Valley Food Bank may be dropped off at its location from 8 a.m. to noon on weekdays to keep the parking lot open for drive-through food distribution in the afternoon.

 
You can volunteer to help the food bank with donations and collections here.
Large donation drop-offs will need to be scheduled in advance with Jon Horn at jhorn@thehrdc.org.
Make a monetary donation to the Gallatin Valley Food Bank. Each dollar counts as 1 pound of food. A few years ago, we raised more pounds of food than the Missoula community did, but they beat us by getting just a little more in cash/check donations. You can write a check directly to the Gallatin Valley Food Bank or you can donate online by clicking the button below.
If you would like additional information or to host a collection box, please contact the MSU Office of Student Engagement at 994-2933 or email canthegriz@montana.edu.
Come on, let's Can the Griz! The Bobcats have successfully canned the Griz 17 of 20 years this competition has taken place.
Use the Wish List below to help as a guide for what the food bank needs.
More From KMMS-KPRK 1450 AM