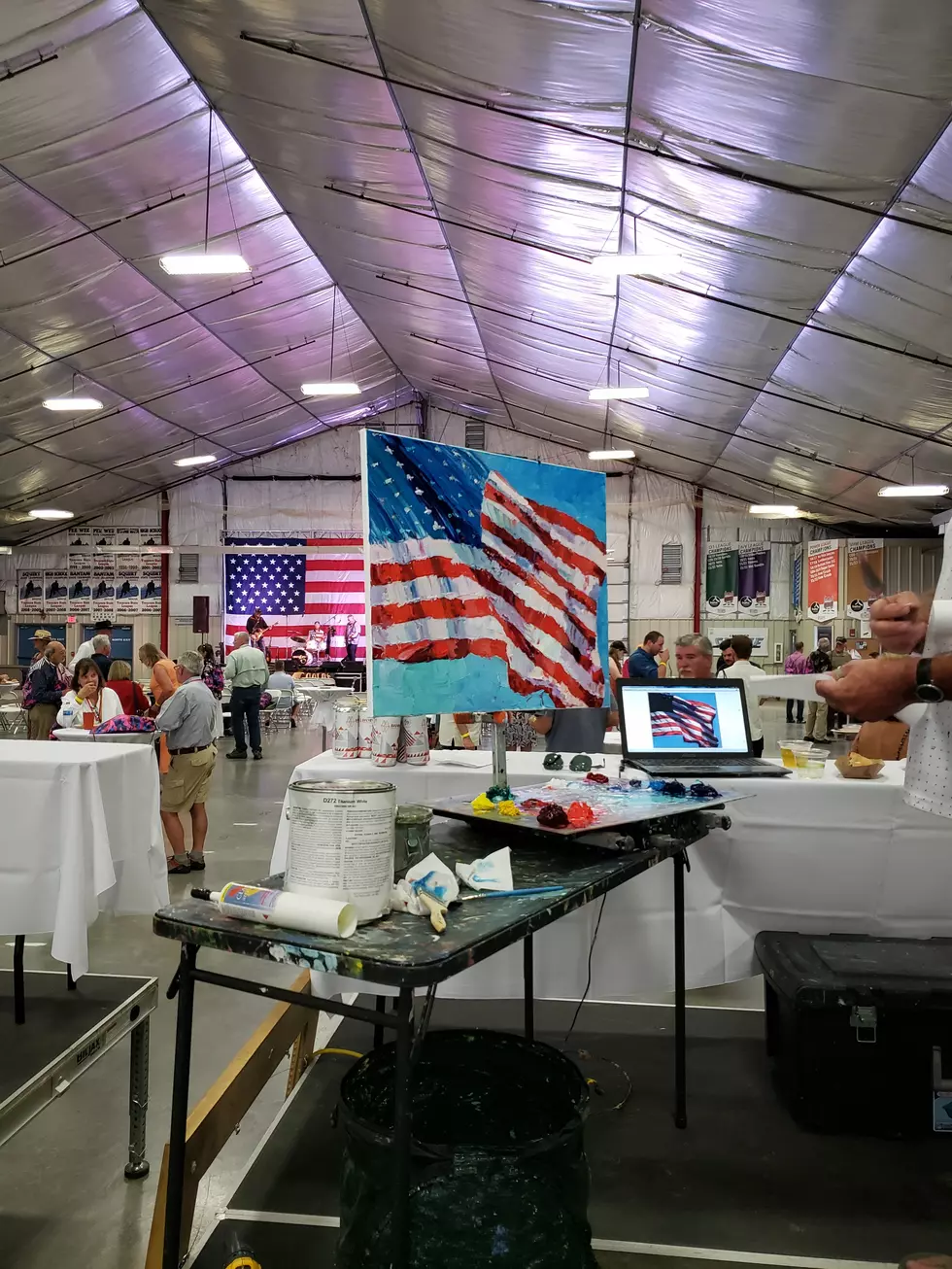 Food And Fun Results In Sold Out Event For Fundraiser In Bozeman.
Credit: Derek Wolf
Once a year the folks over at Warriors and Quiet Waters put on an event that is without a doubt, one of the best times you will have all year long.
Of course, we're talking about the annual Warrior Taste Fest, which is an evening dedicated to food, drink, art, and raising money for Warriors and Quiet Waters. This year's event happened this past weekend over at the Gallatin Country Fairgrounds and was sold out.
I had the privilege to attend the last two Warrior Taste Fests, and I can't think of a better evening.
Not only do you have the chance to sample some of the finest food and drink and live music that the state of Montana has to offer, but you also get a chance to watch artists create masterpieces in front of your eyes.
This year was no different, as all of the artists in attendance were extremely gifted. From different painting techniques to sculptures, the energy and creativity that went into the works was something that everyone should see in person. There were a few different wildlife scenes, which most definitely captured the whole Montanan vibe.
However, there was more than just wildlife, as one artist was finishing up a beautiful painting of the American flag.
This was the 4th year of the Warrior Taste Fest, in which all of the proceeds go to help Warriors and Quiet Waters. If you would like to learn more about the organization, check out their website or follow them on social media.
NEVER FORGET: Images from 9/11 and the days after
See 20 Ways America Has Changed Since 9/11
For those of us who lived through 9/11, the day's events will forever be emblazoned on our consciousnesses, a terrible tragedy we can't, and won't, forget. Now, two decades on,
Stacker
reflects back on the events of 9/11 and many of the ways the world has changed since then. Using information from news reports, government sources, and research centers, this is a list of 20 aspects of American life that were forever altered by the events of that day. From language to air travel to our handling of immigration and foreign policy, read on to see just how much life in the United States was affected by 9/11.
More From KMMS-KPRK 1450 AM