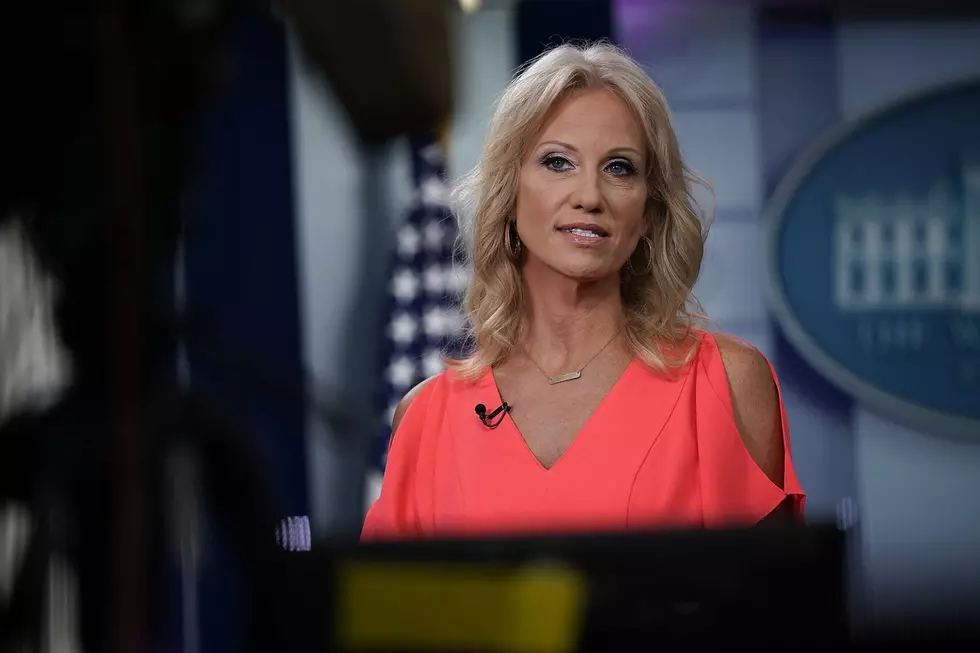 Exclusive: Kellyanne Conway on 'Montana Talks'
Getty Images
Kellyanne Conway, counselor to President Donald Trump, tore into Senator Jon Tester (D-MT) on our statewide radio show 'Montana Talks' on Thursday. In an exclusive interview with Aaron Flint, Conway said Tester is using the same shameful tactics against Judge Brett Kavanaugh that he used to falsely smear Iraq war veteran and Navy Admiral Ronny Jackson.
Conway said red state Democrats like Tester have a big decision to make:
He's (Tester) already said he is against Brett Kavanaugh, I guess he is complicit in the destruction of Judge Kavanaugh the way he was certainly leading the charge to destroy Dr. Ronny Jackson's character and integrity and career...Senator Tester has to decide: does he go with the will of the people of Montana, or does he go with his party, which is drifting Leftward.
Given that the FBI investigation is now complete, how likely is it that Judge Kavanaugh now becomes Justice Kavanaugh? "Incredibly likely," Conway told Aaron Flint, adding that she wouldn't get ahead of the votes in the US Senate:
But I think the prospects of Judge Javanaugh becoming Justice Kavanaugh in the next couple days are very good.
Flint also asked Kellyanne Conway how the confirmation battle has united and motivated Republican mid-term voters.
He has to decide if he is a member of a party that is drifting so far afield from where Montanans are, and those Montanans themselves who have made it very clear that they want Judge Kavanaugh to be confirmed...and he knows it cost him dearly among many Montanans when he engaged in the politics of personal destruction, the sheer character assassination against Dr. Ronny Jackson, the president's nominee to the VA.  He went on TV and he had- talk about uncorroborated allegations...and now he'll do it again to Judge Kavanaugh.
Click here to listen to the full audio with Kellyanne Conway on Montana Talks with Aaron Flint.
https://media.sparemin.com/embed-video/videos/86/c3/91/62/86c39162-9877-41b8-8182-321719055c56_133205.mp4
More From KMMS-KPRK 1450 AM