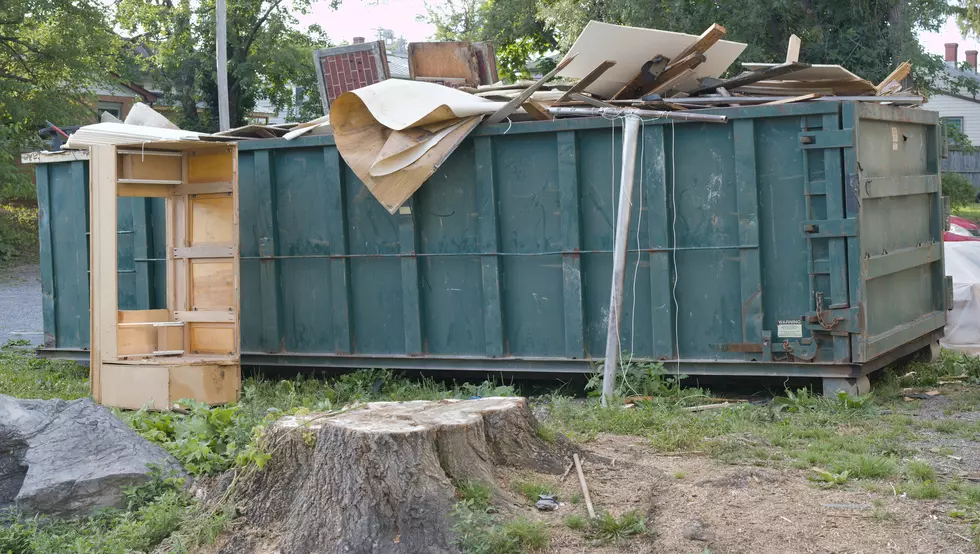 51 Common Items You Think Montana Goodwill Accepts, But Do not
Photo by Loren Biser on Unsplash
If you are anything like me, you tend to have things laying around that you don't necessarily need or want anymore. Some are in good condition and have a little life left in them; some just need to go to the trash, where you will never see them again.
When it comes to cleaning out the garage, closet, or storage unit, it's important to remember that many places are in need of donations of many different sorts.
But, it is also important to know that there are things that places, like Goodwill, DO NOT take. For many different reasons, here is a list of items that Goodwill will NOT accept as donations.
51 ITEMS GOODWILL WON'T ACCEPT AS DONATIONS
FURNITURE that is broken, worn, stained, rusty, torn, covered in animal hair, has mildew or is missing parts/pieces.
OVERSIZED GYM EQUIPMENT AND FURNITURE. Items that weigh more than 50 lbs. If it is a struggle for you to lift it, the employees taking in donations will most likely struggle as well.
MATTRESSES (this includes box springs and bed rails, and sleeper sofas).
AIR MATTRESSES
BEAN BAG CHAIRS AND PILLOWS
You will want to reach out to your local Goodwill to see what other restrictions they may have on furniture donations.
TUBE TV'S (basically if it is not a flat screen, Goodwill is not the place to donate your old TV)
LARGE APPLIANCES. This includes ovens/stoves, refrigerators, freezers, trash compactors, dishwashers, washers and dryers, air conditioners, and hot water heaters.
BUILDING MATERIALS. Goodwill is not a where you can unload your old/leftover construction materials. Please don't bring the listed items below to your local Goodwill:
Lighting/Plumbing Fixtures
Bathtubs
Sinks and toilets
Windows, doors, garage doors, shutters
Fencing, gutters, lumber
Bricks, stones, cement blocks, and blinds
UNBOUND CARPET (If the carpet you just removed is in the way, I don't recommend you run it to Goodwill. You tore it out for a specific reason, and that reason is most likely why someone else would not need it.) They will not take area rugs either that are covered in animal hair, stains, mildew/soiled, or torn.
CHILDREN'S ITEMS. The following list is items that can NOT be donated.
Cribs, bassinettes, strollers, and high chairs. 
Playpens and car seats
Baby walkers and changing tables are also on the list. 
There is also a list of games that do not follow the Consumer Product Safety Standards. Call (800-638-2772) or click HERE to see a list.
COSMETIC AND HAIR CARE PRODUCTS
HAZARDOUS MATERIALS AND PAINTS
Paint and rags (clean OR dirty) and any item that has been moldy, wet, or covered in mildew will not be accepted at Goodwill.
Gas-powered tools and appliances
Medical supplies, including crutches and portable toilets
Food and Beverages
Firearms AND fireworks
AUTO PARTS
Tires, wheels, chemicals, oil, wiper fluid, and batteries are all items that should NOT be donated to Goodwill.
Now that you have the list of items Goodwill DOES NOT accept, you can continue on (the correct way) with cleaning out and donating.
More From KMMS-KPRK 1450 AM