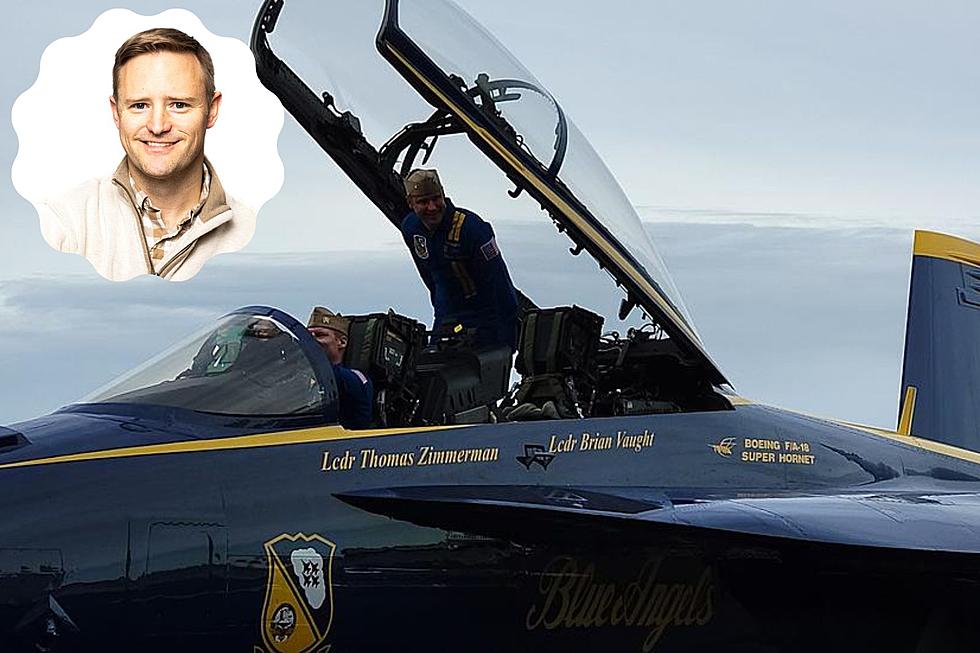 Montana Radio Host Flying w/ The Navy's Blue Angels Wednesday
Credit Canva/ Montana Talks
This is incredible. I get the honor of flying in the back seat of the F-18 with the US Navy's Blue Angels on Wednesday. And since I've never flown in a fighter jet before, I could definitely use some of your tips...
For those who haven't heard, the Blue Angels are already in Billings, Montana ahead of this weekend's Yellowstone International Air Show. (Tickets for Sunday are still available if you act fast)
When I first mentioned this opportunity on the radio, a retired Navy Captain that I served with in Africa happened to be listening in all the way from Orlando, Florida. "Eat a banana before the flight," he said. Apparently that is because it tastes the same on the way back up as it did on the way down. In other words, you are very likely to lose your lunch if it is your first flight in a fighter jet.
Do you guys have any tips for me before I take off in the F-18? Some of our Air Force veterans told me to just sit back and enjoy the ride and not to worry about it. Other folks were saying to go on an empty stomach so you dry heave instead of filling up the barf bag. Either way, it's an incredible opportunity and I can't wait to share the video with you later in the week.
The Navy's official guidance says to not fly on an empty stomach, and to eat a light meal 2-3 hours prior to flight. Nothing greasy too.
It's only me and one other radio guy that are doing the fly-along apparently. I'll bet they go easy on that guy...and I'll be a train wreck...ha.
The Blue Angels have already been spotted flying over Billings in advance of the air show. It is quite the sight to see for sure.
Check out some of the photos that Keely Zimmerman has been capturing and sharing via Twitter:
25 Photos of the Blue Angels That Will Blow Your Mind
Chris Conley, who owns 270 Drones Aerial Imagery, captured these incredible photos of the Blue Angels during their practice run for the 2021 Owensboro Air Show in downtown Owensboro, Kentucky.
15 Amazing Facts About the U.S. Navy Blue Angels
The U.S. Navy Blue Angels Aerial Demonstration Team is an incredible thing to see. Scroll on to learn some amazing facts about the Blue Angels.